Localmind Acquired by Airbnb!
photo by Marcell Puzsar We're thrilled to share some rather exciting news: Localmind has been acquired by Airbnb! We started Localmind just over two years ago in the chill of a Montreal December. These have been the most incredible years of our lives. We built a company and product that we couldn't be more proud of, we assembled a team that is like family, and we have been extremely...
Localmind Rocking SXSW!
Team Localmind is on the ground in Austin for SXSW, and we've quickly learned why they call this "Geek Spring Break." But despite the lightning and rain, the epic badge pickup lines, the lack of phone reception … we wouldn't want to be anywhere else! Most exciting is the incredible activity we're seeing through Localmind. The downtown Austin area is covered...
Localmind @ SXSW - The Party Comes To You!
We launched Localmind 1.0 one year ago at SXSW, and it went well. Since it's such a special place for us, we knew we had to go back in force and do something awesome. We're excited to announce two remarkable updates to Localmind launching at SXSW this year: 1. All Parties and Events Happening at SXSW - Live in Localmind! Connect to people already at the party right from...
Localmind Stories: Tiago on Location-Based...
Some of the most interesting Localmind interactions in the most unlikely places. This story comes from Tiago:  I bet you never thought about using Localmind for discussing business strategies. Well, me neither … and yet that's what happened to me last week. A couple of hours after I checked in at the office on Friday (I work for IBM) a question popped up. I was expecting it to be...
1 tag
Localmind Stories: Tommy - Locals Finding New...
San Francisco local Tommy Leep turned to Localmind on the go to help him and his friends quickly find the perfect breakfast spot: Last Saturday morning, I took the 22 up to the Marina with a couple of friends. We were going to brunch. Thing was, we didn't know where yet. We just wanted to be at the top of the city so we could cruise by Chrissy Field and enjoy the sun. I fired up...
1 tag
Localmind Stories: Francis - Where to Next?
While out at dinner with his fiancée in Montreal, Francis turned to Localmind figure out where to go next:  My fiancée and I were out for a night in Downtown Montreal. Having been out of the trendy clubs and places for years now (4 kids!), we had no idea where to go. During supper, I sent out a question asking for the best lounge/bar in Old Montreal, and we got 3 solid answers within 30...
Meet Potsie, The Newest Member of Team Localmind!
Great companies are made up of great people. Finding those great people is hard. Very hard. Sometimes however, serendipity is on your side. A couple of months ago we bumped into Potsie at a hackathon she was participating in here in San Francisco (while we were both loading up on snacks). From that first meeting, to the interview, to the final interview … we had a strong feeling that we...
Meet the New Localmind
The biggest update in Localmind history is here! Watch this short demo while trying to keep your jaw from dropping: What's New? Up to now you've used Localmind to ask real-time questions about particular places. Localmind 2.0 takes this to a whole new level, unlocking the power to get answers about entire parts of town. By tapping into the collective local knowledge of...
2 tags
Meet Nick, Our New Intern!
Localmind for Android users, meet your new best friend: Nick hails from the wondrous lands of Vancouver, British Columbia where he studies Computer Engineering at The University of British Columbia. His degree program sets aside time to work at a company of his choosing, and, lucky for us, we snagged him. Since moving to San Francisco just last week, he's been hard at work on the...
2 tags
Localmind Stories: Dave in Kelowna
Dave Olson found a perfect opportunity to use Localmind in Kelowna, British Colombia to save hours on his commute: "I've been a LocalMind user for a while but mostly just answering questions and checking in. However, I recently had an opportunity to experience the real power behind Localmind. A collapsing overpass, resulted in brutally slow bridge traffic between Kelowna and West...
Black Friday with Localmind
Black Friday has come and gone. Through the crowds, empty shelves, and stressed nerves, Localmind was there. Hundreds of eager shoppers used Localmind to figure out where to go, what to avoid, and when to call it a night. For this momentous festival of commerce, we ran a contest looking for the best answers to questions sent that day. We were blown away by the response! The winners of the contest...
Win Prizes on Black Friday with Localmind!
Avoid the lines, save time, and win an iPad®! Use Localmind to find the shortest lines and the best deals around town. As a special promotion for Black Friday, when you check in and answer any question this coming Friday, you will become eligble to win fabulous prizes. Here's how it works: 1. Sign up If haven't already, grab the Localmind app and sign up. No iOS device?...
Meet the New Localmind
You told us what you wanted, and we're delivering! Download the latest version of Localmind iOS, hot off the presses. This is only the first in a series of releases that bring together everything we've heard from you since the day we launched Localmind. Stay tuned for a lot more over the next couple of months. Seriously. When you see where we're going, we know you'll be as...
2 tags
Localmind Stories: Tracy at Trader Joe's
Tracy Lee, founder and CEO of the scrumptious Dishcrawl, recounts her recent chocolatey experience with Localmind at Trader Joe's: It's that time of season when I crave holiday sweets.  I was daydreaming of those chocolate calendars at Trader Joe's, and I opened Localmind to see if anyone knew if they were there. I got two responses, including one from my friend...
Is Localmind Under the Radar?
Not for long! We've been asked to present at the upcoming Under the Radar conference (in Mountain View on Nov 10th), where we'll be a part of the Fast Pitch session. How we expect it to go We're big fans of Under the Radar, and of the incomparable Debbie Landa who founded the conference. We're honored to be a part of it this year, and we can't wait to spread...
We've Moved! Localmind HQ Now in the Heart of...
It's been just over 3 months since we picked up and moved Localmind HQ from Montreal to San Francisco. Being new to San Francisco, we knew we wanted to find an office to share with other startups and to get connected to the scene quickly. We searched around for a coworking space (interesting factoid: coworking was invented by Montreal native Tara Hunt!) and were lucky to come across the one...
2 tags
Localmind Stories: Mark at LAX
Localmind user Mark shares his recent Localmind story with us: Well, the Virgin American terminal at LAX is hit and miss.  At times it's moderately busy, and at other times (usually later in the evening, when a V Australia flight to.. well.. Australia is expected), it looks like a stranded airport with people laying around on backpacks and sharing jackets for makeshift blankets. So about...
Location & Beyond Summit 2011 - We Be Pitching!
Starting off November with a bang, we'll be pitching at the Location & Beyond Summit 2011 on November 1st, along with some other exciting location-based companies like Sonar and Grabio. See you there!
Team Localmind at the Berkeley Digital Media...
We're honored to have been been invited to speak this coming Saturday at PLAY: The Berkeley Digital Media Conference: Now in its seventh year, >play is an annual event that brings together over 500 business professionals, industry leaders and graduate students to discuss the most important trends in digital media and cast predictions for the future. What we love most about this...
Localmind at TechCrunch: Disrupt
Localmind is excited to be presenting in the Startup Alley at TechCrunch: Disrupt SF today (Monday)! This is our first big event since moving to San Francisco, so we could use all of the support we can get. Stop by our booth and we'll hook you up with Localmind stickers and a high five. Extra high fives if you tell us what we're doing wrong here:
2 tags
2 tags
Instagram New Recruit - Localmind User Story: Oli...
Oli Ryan, the latest member of the Instagram team, shares his experience helping a fellow Localminder on what's good at the Bacon Bacon Food Truck (@BaconBaconSF): "I'm new to Localmind but it was a fascinating experience. I work right across the street from where the Truck is parked, saw a couple of ex-coworkers there and then, as soon as I got back to the office the question...
1 tag
Localmind inside Hurricane Irene
This is the power of Localmind, connecting you to people on the ground in real-time anywhere in the world. Stay safe everyone.
2 tags
Dating Know-how - Localmind User Story: Padraic
Localmind user Padraic came prepared: "After an amazing Friday first date, I received a surprise invitation to a picnic dinner at Dolores Park Sunday evening with the same gal. Wanting to dress to impress, I asked to some Localminds currently at the park to see what the weather was like (it being a tad windy and cold in the Financial district). Within moments I was informed by two locals...
2 tags
From Flipping Channels to Game Day Seats -...
Derek Bradley, Design Director at next generation Internet-connected Smart TV company Flingo, found his game day seats within 30 seconds using Localmind. Ready for a lunch break, Derek saw all the restaurants in his area that he would normally go to on Localmind and decided to ask a question about Tres, which he knew to be typically packed with Giants fans. He specifically want to know how busy...
Now with photos!
You've been asking for it, and now you've got it! Localmind 1.5 just went live in the App Store with three of our most requested features! Ability to answer questions with a photo. Don't just know what's happening. Now you can see it! Ability to answer nearby questions. See an answer to a question that you disagree with or have a better suggestion for? Now you can add...
1 tag
Localmind and Real Estate
This week Lenny (CEO/Co-Founder of Localmind) will be speaking at the Inman Real Estate Connect conference in San Francisco. Catch his talk — 3:50pm on Wednesday — on how location-based services are changing the face of the real estate industry. Chris Smith, Chief Evangelist at Inman, wrote a great analysis of Localmind and the real estate space a couple of weeks ago that's worth reading....
This Week in Localmind
Welcome back to 'This Week in Localmind,' where we like to showcase some of our favorite questions coming through the Localmind pipeline. Enjoy! Someone's unbiased opinion is priceless! 7/16 4:22pm (map) Question: "What's good at Mikasa Suchi?" Answer: "Order the Sunshine and Nirvana plates. They are awesome." To go … or not to go?...
This Week in Localmind
Both the users and us here at Localmind have had a pretty busy week. If you haven't heard, we recently got funding and are moving to San Francisco! But enough about us, let's see some of the great Q & As that came through our system this week. All submitted by YOU!  Need a recommendation? Ask someone's who's dining right now. 7/8 5:12 (map) Question: "What...
Localmind closes funding and is moving to SF!
We are ecstatic to announce that we are one huge step closer to turning the Localmind vision into a reality. We have just closed a round of seed financing from an incredible group of investors that we have gotten to know over the past few months, all of whom truly grasp what we are trying to create. Our new partners include Granite Ventures, iNovia Capital, Real Ventures, Ian Sobieski, Peter...
This Week in Localmind
This week it looks like our users kept busy during the 4th of July weekend as the Q & As kept piling in. Here are some of the ones we liked best. Enjoy! Need to know the vibe at the music festival before you go? Ask someone there! 7/2 7:02pm (map) Question: "Is it fun tonight at Festival International de Jazz de Montreal?" Answer: "Wonderful evening! Nice crowd but...
1 tag
Localmind for Android - Beta 2
Android users: Localmind is this close to hitting the Marketplace.  In the meantime, we have a new beta release for you to try out! If you're in our Android beta program, check your email. If you're not in our Android beta program, email android@localmind.com to sign up! Thanks to all our testers! Release Notes Improvements: Significantly faster and more stable downloading...
This Week in Localmind
Continuing with Week Three of our weekly Q & A posts, we have some really great Q & As coming from all around the globe. As noted on the bottom of the previous posts, if you have any great stories about how you used Localmind, feel free to share them in the comments. We always enjoy hearing from our users!  Pub questions galore? Why not! 6/27 10:11pm (map) Question: "Hey...
Why Your Life is About to Change - Mobile,...
If you signed up for Localmind recently, you probably noticed a message at the end of the on-boarding process - The Future is Now. We at Localmind HQ spend a lot of time pondering the future, so let's take a step back and look at how location-based apps are changing our world. What's the big deal? A small set of trends and technologies are changing our lives every day, and we barely...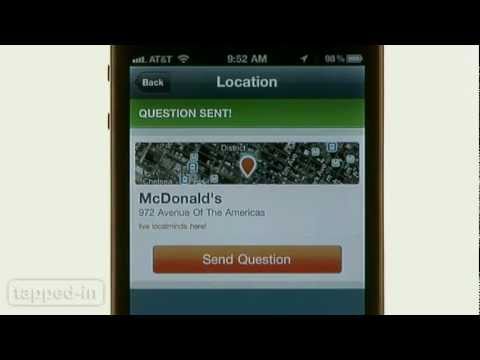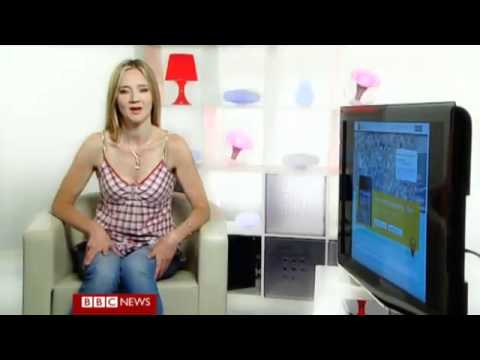 This Week in Localmind
This week we've had loads of great questions come through the Localmind pipeline. Here is week two of our weekly series where we will be sharing these awesome questions and answers. Enjoy! Planning your trip is always easier with Localmind. Coffee? Stop on the way to the train station or wait until you get there? 11:05am 6/16 - Guilford, CT (map) Question: "Is there a coffee...
1 tag
This Week in Localmind
We love seeing interesting questions and answers flow through the Localmind system, and so we thought … why not start showcasing some of the most interesting ones? This is the first in a weekly series to give you some great examples of how people are using the Localmind app all around the world. Enjoy! Here's a question asked about the Big Apple BBQ Block Party in NYC: 12:12pm 6/12 -...
1 tag
Localmind for Android - Beta 1
Pssst… If you've been waiting for Localmind to come to Android, we have great news.  The Beta is in full-swing, and if you're interested in an early peek, all you have to do is email android@localmind.com.
Big News at Where 2.0: New iOS App, Android, and...
The Localmind team is all at the O'Reilly Where 2.0 conference this week, and we're finally ready to take the wraps off our latest endeavors: Localmind for iPhone So much good stuff in our latest release! Follow-up conversations Sharing to Facebook and Twitter Likes and Thank Yous Improved Notifications Download it here! Localmind for Android Our beta program is opening up....
The check-in is dead. Long live the check-in.
There has been talk lately about 2011 being the year check-ins died. Haven't we proven that "X is dead" articles mean that X is actually far from dead? As Dave Obasanjo put it, "You'll know when RSS is dead when no one bothers writing 'RSS is dead' articles anymore." The argument that check-ins are dead is missing the point. Check-ins are but one...
Where 2.0 + what's next
If things have seemed a bit quiet lately, it's only because we've been head-down working on the product since SXSW last month. The good news is that our team has grown and with the O'Reilly Where 2.0 conference approaching, we're about ready to come up for air. The entire Localmind team will be at Where 2.0 in *cough* beautiful *cough* Santa Clara later this month, where...
Meet Beau Haugh: Co-Founder of Localmind
We are extremely excited to announce that Localmind is growing. The insanely talented and exceedingly intelligent Beau Haugh has joined the Localmind family as Co-Founder. We can barely sit still. If you thought things were moving fast … you ain't seen nothing yet. Beau comes from a diverse technical background, working with startups, small businesses, agencies, and enterprise SaaS...
Karma
You may have noticed a new "karma" tab in your dashboard, or received a notification that you've leveled up to a "Localmind Recruit" at your favorite venue. This is all part of a new release we just pushed out that we're really excited about. Below we explain what the big idea is all about. What's the big idea? Over the past few weeks we've been...
7 tips for customer development interviews
We've been knee-deep in customer development interviews over the past week, and thought we'd share some of the things that we learned about the actual process of interviewing your customers. Disclaimer: We don't claim to be experts at customer development. We do claim that learning from others' experience is critical to getting better. Tip #1: Expect people to be early...
The Vision
At this very moment, millions of people around the world are sharing their exact locations. Through services such as Foursquare, Facebook, Gowalla, Google Latitude, and others, users tell their friends where they are, and get notified when their friends "check-in" around city, all the while earning virtual points/badges/kudos. The drive behind "why" people do this is...